dr. xiaolan zhu

"No one treatment is the entire solution."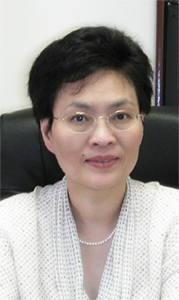 Dr. Xiaolan Zhu, a physician certified by the American Board of Internal Medicine, is committed to providing individualized integral medical care with compassion and caring.
With an open mind, Dr. Zhu believes that each modality has its advantages and limits; the combination of modern science and wisdom of ancient healing can provide the most effective care to the patients and address the uniqueness of each individual. In her current practice, Dr. Zhu combines conventional medical care with alternative medicine. In addition to primary care, she applies acupuncture to treat the conditions and/or diseases that are not responding to conventional regimens, such as: chronic or acute pain, allergies, menopause syndrome, PMS, chemo or radiation therapy associated side effects, chronic fatigue syndrome, fibromyalgia, irritable bowel syndrome, endometrioses and others.
Dr. Zhu's professional career spans more than two decades of clinical practice and medical research. Before coming to the United States in 1990, Dr. Zhu specialized as an internist/oncologist in China, where she incorporated traditional herbal medicine and acupuncture into her practice of conventional medicine. In the United State, while preparing for her U.S. medical licensure, Dr. Zhu did medical research at Michigan State University and the U.S. Naval Medical Research Institute with several publications in peer-reviewed journals.
Dr. Zhu completed her residency training in internal medicine at New York Medical College in 2002. With cutting-edge medical expertise, she scored among the top 10 percent of physicians who took the nationwide American Board of Internal Medicine examination.
Dr. Zhu is a member of the American Medical Association and the American College of Physicians/American Society of Internal Medicine.